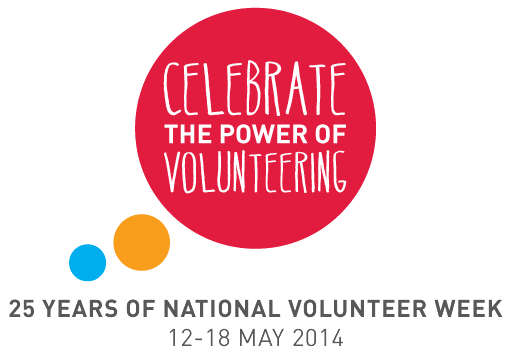 NVW 2014 Resources Now Available!
To help you participate in celebrating National Volunteer Week (NVW), VA is happy to announce the availability of the following resources on our website:
Lapel pins for your volunteers (selling fast!)
Certificates of appreciation and NVW 2014 logo
Posters reflecting four different themes (choose the one that fits your service best)
Pro forma media release, invitation template and photo gallery
Information about this year's campaign and links to events near you!
To access this information and more, go to: www.volunteeringaustralia.org/nvw2014 (or see the NVW link under the News, Media & Events tab on our homepage).
More resources will be added as NVW 2014 approaches, so remember to bookmark the page and check back often!
National Volunteer Week is 12-18 May, 2014 – let's celebrate!