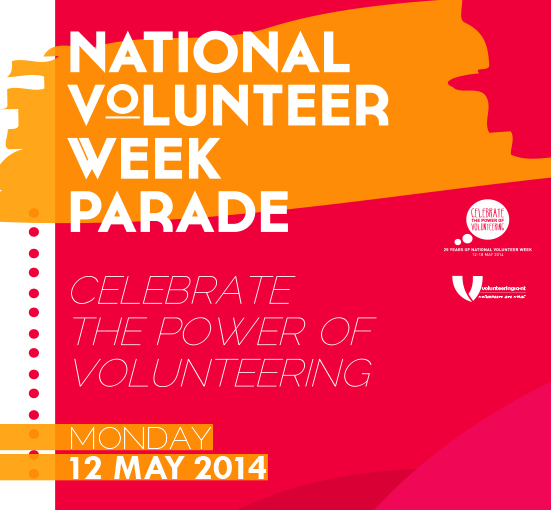 12 May 2014 – National Volunteer Week Parade (Adelaide)
Celebrate the 25th National Volunteer Week (12 – 18 May, 2014) by joining Volunteering Sa and NT for the Volunteer Parade and Official Launch by a prominent ambassador for volunteering (TBA). The Parade has become an important item on the volunteer calendar in South Australia and is a great promotional opportunity. Bring your banners and mascots and show off your uniforms!
Following the Launch, food and drinks will be available – so stay for lunch.
Date: Monday 12 May
Time: 10.30am – 12.00pm
Location: Gathering at Torrens Parade Ground, finishing at Victoria Square
For more information go to : http://www.volunteeringsa.org.au/VSA_EVENTS_National_Volunteer_Week