National Volunteer Week
11-17 May 2015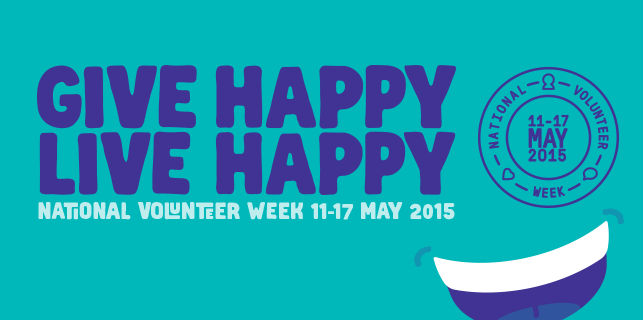 More than 6 million Australian volunteers give happiness to others each year. Research shows that that those volunteers are happier as a result. This National Volunteer Week (11-17 May 2015), help us make Australia the happiest place on earth!
Click here to check out the Give Happy, Live Happy web portal including a range of resources for organisations and individuals to help celebrate National Volunteer Week.
Be sure to check back for more details, as there are more exciting things to come.