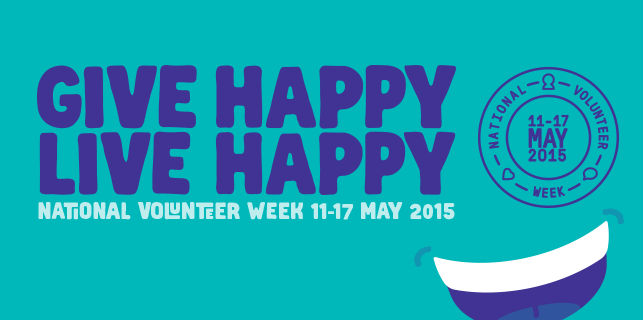 National Volunteer Week
It's here! National Volunteer Week 2015, 11-17 May. This year with the theme Give Happy, Live Happy we are celebrating that not only are volunteers helping make the lives of others happier, they too are happier as a result.
Just a few hours of volunteer work can make a difference in happiness and mood, so pledge to volunteer this National Volunteer Week and you too can Give Happy, Live Happy. We want to make Australia the happiest place on Earth!
To find out more visit the Give Happy, Live Happy web portal.