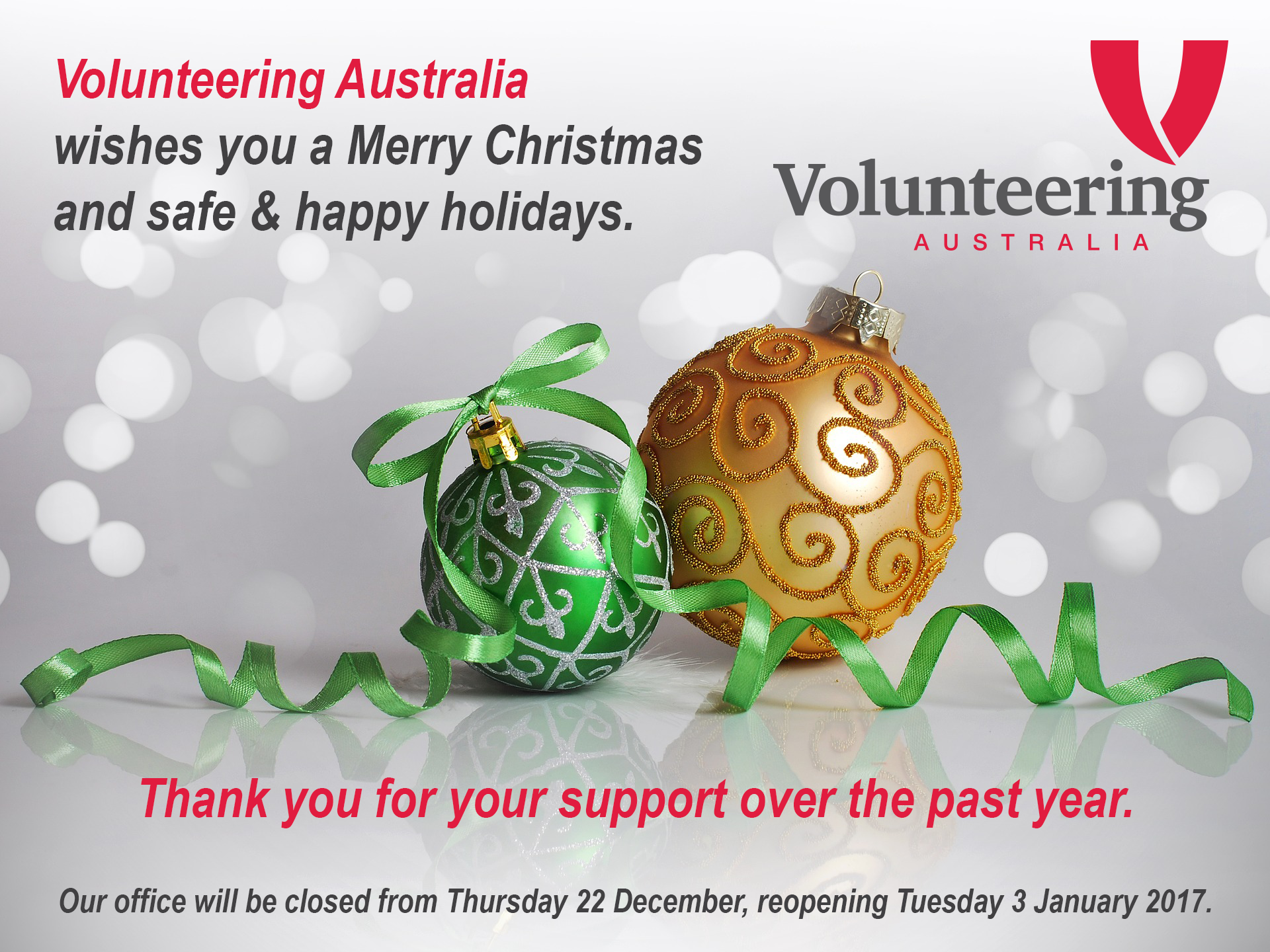 Wishing you a Merry Christmas
On behalf of the Board and staff at Volunteering Australia (VA), we would like to take this opportunity to thank you for all your support and engagement during 2016.
This year we have celebrated significant achievements including the release of the State of Volunteering Report 2016, the very successful 2016 National Volunteering Conference, the increased engagement and exposure of National Volunteer Week and our increased engagement on relevant policy issues at a Commonwealth Government level.
VA acknowledges the continued strong collaboration and united effort of VA & the State/Territory Peaks to advance volunteering. VA's achievements are directly related to the network's collective talent, passion, commitment and efforts.
2017 will be another significant year as new CEO Adrienne Picone joins the team and we embark on VA2020, our new Strategic Plan.
Wishing you and your family a safe and happy holiday and we look forward to the New Year.
The VA Team