An independent National Strategy for Volunteering Council has been established to provide strategic oversight to the National Strategy project. The role of the Council is to ensure the National Strategy is developed to a high standard and the project meets its objectives. Council representatives have been engaged from across the volunteering ecosystem and will contribute their expertise to the project over the coming year.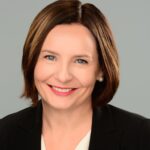 Grainne O'Loughlin (Chair)
CEO, Karitane
Grainne (BSc. Speech Therapy, MBA, GAICD) joined Karitane in 2014 as CEO and has over 30 years' experience in public health and community services in the UK and Australia. She has held a variety of senior executive roles and has extensive strategic and operational management experience in not for profit healthcare and community settings.
Grainne is an experienced Non- Executive Director holding the following appointments Chair, Australasian Association of Parenting & Child Health Board (AAPCH), Chair, NSW Health Services Association Board (HSA), Chair, National Ability Roundtable, Board Director, Association of Children's Welfare Agencies
Grainne is a strategic, innovative & driven leader who has a strong focus on collaboration across the health & social services sectors and strives to achieve desired outcomes in early intervention and prevention services for families from vulnerable communities. She is committed to building strong connections across the service system and to enabling thriving, vibrant and supported communities.
Mark Pearce (Deputy Chair)
CEO, Volunteering Australia
Prior to joining Volunteering Australia, Mark was a senior executive at National Congress of Australia's First Peoples and held senior investment banking and institutional funds management roles with Goldman Sachs, JBWere, nab, and Macquarie Bank.
Mark holds a Bachelor of Science (Politics and International Relations (Hons.)) from the London School of Economics and Political Science, a Graduate Diploma in Human Rights from School of Advanced Studies at the University of London and is currently studying for a Master of Public Policy at the Australian National University.
Driven by a strong belief in the transformative power of compassion, Mark applies his skills and expertise as a Non-Executive Director of Community Council for Australia, a member of the Emergency Relief National Coordination Group, and sustainable food company, Growrs Ltd. In addition to a passion for human rights, Mark is active in fighting for animal rights and is Deputy Chair of Australia's leading animal protection organisation, Animals Australia.
Andrew Coghlan
Head of Emergency Services, Australian Red Cross
Andrew brings over 20 years' experience in the emergency management sector. His current role is as Head of Emergency Services with Australian Red Cross (Red Cross), overseeing the national Emergency Services function, and ensuring Red Cross' ability to promote resilience and build community capacity, both in preparation for, and response to, disasters throughout Australia.
Andrew has played a key role in coordinating the Red Cross response to a range of major emergencies and disasters, Andrew has and contributed to the development of the IFRC Global Resilience Strategy. and He is also a key contributor to the work of the Australian Business Roundtable for Disaster Resilience and Safer Communities.
Andrew is Chair of the Australian Emergency Management Volunteer Forum, a Board member of Volunteering Victoria and the Creative Recovery Network, a former Board member of Volunteering Australia and Asia Australia Mental Health, and a former Vice-President of the International Research Committee on Disasters.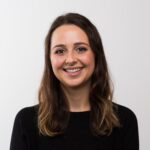 Ashleigh Streeter-Jones
Founder, Raise Our Voice Australia
Described by Forbes Magazine as a "youthful visionary", Ashleigh Streeter-Jones has worked in advocacy and campaigns for over 10 years, with a focus on youth and gender. In 2018, She was recognised as one of the Foundation of Young Australians Young Social Pioneers, was named the youngest ever Australian Capital Territory Woman of the Year and was recognised on the Forbes 30 Under 30 list.
In 2020, Ashleigh launched Raise Our Voice Australia, a training program to boost the presence of young female and non-binary voices in public decision making, and in 2021, ran the first ever Youth Voice to Parliament week. She is recognised as an international thought leader on the importance of young people in the public sector, and has presented on the topic to both domestic and global organisations including the World Economic Forum and World YMCA.
Brianna Casey
CEO, Foodbank Australia
Brianna is the CEO of Foodbank Australia, the country's largest hunger relief organisation. Brianna joined Foodbank in July 2016, following her successful term as CEO of Australian Childcare Alliance NSW. Prior to that, she spent 14 years in agri-politics, both in NSW (as Policy Director) and Queensland (as CEO). Brianna has served on a number of Ministerial Advisory Councils throughout her career, is an active volunteer in her community and recently received a Pro Bono Australia Impact 25 Award.
Camilla Rowland
CEO, Palliative Care Australia
Camilla Rowland (EMBA GAICD) is the Chief Executive Officer of Palliative Care Australia (PCA), joining PCA in May 2021. For over 30 years she has worked in the Australian health and community service sectors in CEO, executive, clinical, and educational roles.
Camilla's breadth of experience includes working with volunteer teams and corporate volunteers in palliative care, aged care, disability services, drug and alcohol services, child youth and family services, and mental health. She has also had significant experience in industry workforce design and development.
Camilla has held representational and Board roles on health and community sector Boards and Committees in regional, state and national organisations, including 16 years based in rural Australia in VIC, NSW and QLD. This work has been primarily with advocacy and sector capacity building organisations, and this experience has been supported by qualifications including Graduate of the Australian Institute of Company Directors, an Executive Master of Business Administration, as well as qualifications in social work, adult education, human resources and executive leadership.
Gary Oliver
Managing Director, Synergy Nation Group
Gary Oliver is a proud kuku Yalanji man from Far North Queensland, where the Rain Forest meets the Sea. Gary has over 30 years' experience working with First Nations communities across Australia, and has dedicated his life to community and developing pathways to a brighter future for Indigenous and non-Indigenous Australians alike.
With a rich and diverse professional career which has spanned military service, senior public service appointments, and Chief Executive roles in the private and Not-For-Profit sector, he is a recipient of the Australian Defence Medal and Premier Awards in Qld and NSW. Gary is on the Board of Save the Children Australia, has served in the Senior Executive Service for the Qld Government, as an Executive member of the NSW Premier and Cabinet Regional Coordination Group, as Chairperson and CEO of the Aboriginal Legal Service NSW/ACT, and as CEO of the National Congress of Australia's First Peoples.
Gary was a delegate to the United Nations Permanent Forum on Indigenous Issues. His service includes his peoples Native Title prescribed body Corporate the Western Yalanji Aboriginal Corporation, as Director of Synergy Nation Group, and as a founding director of sustainable food company, Growrs Ltd.
Jo Watson
Director of Supporter Engagement, Save the Children
Jo has over twenty years in leadership roles across marketing, strategy and operations with a background in commercial, not-for-profit and government organisations. Jo has held leadership roles with Telstra, World Vision Australia, YWCA Victoria (CEO) and the State Library Victoria where she was the Director of Community Engagement. Currently Executive Director of Supporter Engagement at Save the Children Australia, Jo's portfolio includes Philanthropy, Corporate Partnerships, Fundraising, Marketing and oversight of 80 plus Retail stores that are supported by over 1100 volunteers.
Dr Lisa Schimanski
CEO, Volunteering Tasmania
Lisa has been the CEO of Volunteering Tasmania for the past 3 years. She is committed to evidenced-based decision making and advocating for the rights of volunteers and the needs of volunteer-involving organisations in Tasmania. She is passionate about the need to professionalise the volunteer sector to provide better support for volunteers and volunteer managers.
Prior to her role at VT, Lisa was strategic partnerships manager at the Tasmanian Council of Social Service and has worked in the community sector for 9 years. Her career prior to this was in research management at the University of Tasmania.
Mary McLarty,
Acting Group Manager, Communities Group, Department of Social Services
Mary is currently acting Group Manager, Communities in the Department of Social Services. In this role she has policy and program responsibility for a wide range of matters, including volunteering; social impact investing; payment by outcomes; financial counselling; emergency relief; Income Management; and the Cashless Debit Card.
Prior to her current role, Mary worked for a number of years in a range of leadership roles in income support, family payments, and child support.
Matthew Calf
Senior Manager – Industry Projects, Sport Australia
Passionate about the power of sport in building healthy, engaged, and productive communities, Matt has spent the past seventeen years driving increased nation-wide participation in sport and physical activity through Sport Australia's flagship participation programs.
With extensive experience in national policy/program design and implementation, Matt is currently leading the delivery of Sport Australia's Sport Volunteering National Plan – supporting the sport sector to re-think the volunteer experience and navigate the evolving volunteer landscape.
As a dedicated volunteer across several community sport and arts organisations, Matt also has a deep appreciation of the value of volunteering to individuals and communities.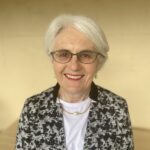 Professor Melanie Oppenheimer,
Australian National University
Melanie (BA, Dip. Ed (UNE); M. Litt (UNE); PhD (Macquarie University) is an Australian historian and a researcher at the Australian National University. She was previously the Chair of History at Flinders University and has held positions in Australian History at the University of Western Sydney, the University of New England and the University of Tokyo. Melanie completed a three-year term as a member of the ARC College of Experts in 2018. She is a Fellow of the Academy of the Social Sciences in Australia and was elected President of the Australian Historical Association for a two-year term (2020-22).
For over twenty-five years, Melanie has been interested in exploring volunteering and voluntary action from both historical and contemporary perspectives. She has worked with not-for-profit organisations and governments and is widely published, most notably The Red Cross Movement: myths, practices and turning points (2020); Volunteering in Australia (2014), The Power of Humanity: 100 Years of Australian Red Cross (2014), and Volunteering: Why we can't survive without it (2008).
Mohammad Al-Khafaji
CEO, Federation of Ethnic Communities' Councils of Australia (FECCA)
Mohammad Al-Khafaji is from Adelaide and is the CEO of the Federation of Ethnic Communities' Councils of Australia (FECCA), the peak national body representing ethnic and multicultural communities in Australia. Mohammad is the former CEO of Welcome to Australia and sits on numerous advisory groups including the SBS Community Advisory Committee.
Born in Iraq, he came to Australia in 2003 via Syria as a refugee when he was 13. As well as English, Mohammad speaks fluent Arabic and Farsi. He completed a Bachelor of Software Engineering at the University of Adelaide in 2012.
Through his refugee journey to Australia, Mohammad has become passionate about the success of Australia's Multiculturalism. Mohammad believes cultural diversity makes us richer as a society and he is passionate about ensuring the voices of new and emerging communities are heard and are represented.
Sue Woodward AM
Chief Advisor Not-for-profit Law, Justice Connect
Sue is a qualified lawyer who helps lead Justice Connect's Not-for-profit Law program and advocacy work. This free national service provides legal help to not-for-profits and social enterprises, including with issues about managing volunteers. Sue was the inaugural Director of Policy & Education at the Australian Charities and Not-for-profits Commission and a former academic with the University of Melbourne Law School.
Sue has volunteered with a range of grassroots community organisations over decades and is currently a volunteer board member of the Human Rights Law Centre, the Australian Communities Foundation and is Deputy President of the Victorian Council for Social Service. She has contributed to recent government-led volunteer strategy work in Victoria and South Australia, and is passionate supporting and growing Australia's volunteer workforce and those organisations who rely on them. Sue received an Australian Honour (AM) in 2021 for services to the not-for-profit sector, including fundraising and to the law.