Mark Pearce
Chief Executive Officer
Mark draws on his extensive experience in the social purpose and commercial sectors to lead Volunteering Australia to build a stronger, more connected and resilient Australian community through volunteering.
Prior to joining Volunteering Australia, Mark was a senior executive at National Congress of Australia's First Peoples and held senior investment banking and institutional funds management roles with Goldman Sachs, JBWere, nab, and Macquarie Bank.
Mark holds a Bachelor of Science (Politics and International Relations (Hons.)) from the London School of Economics and Political Science, a Graduate Diploma in Human Rights from School of Advanced Studies at the University of London and is currently studying for a Master of Public Policy at the Australian National University.
Driven by a strong belief in the transformative power of compassion, Mark applies his skills and expertise as a Non-Executive Director of Community Council for Australia, a member of the Emergency Relief National Coordination Group, and sustainable food company, Growrs Ltd. In addition to a passion for human rights, Mark is active in fighting for animal rights and is Deputy Chair of Australia's leading animal protection organisation, Animals Australia.
---
Sue Regan
Deputy CEO, Policy Director
Dr Sue Regan joined Volunteering Australia in February 2020 and is a Visiting Fellow at the Crawford School of Public Policy, at the Australian National University. Sue is Vice President of the Australian Social Policy Association.
Formerly, Sue was Program Director at the Institute of Public Administration Australia and Program Lead (Social Policy) at the HC Coombs Policy Forum. Prior to her move to Australia in 2010, Sue undertook roles in the non-profit, thinktank and government sectors in the UK, specialising in social policy. This included as Chief Executive Officer of the Resolution Foundation, Associate Director of the Institute for Public Policy Research and Policy Director of Shelter. Sue has an MA in Economics and a PhD in Public Policy.
---
Sarah Wilson
National Strategy Director
Sarah is an alumna of the Australian National University, holding a Bachelor of Arts and Bachelor of Laws, and is currently completing a Bachelor of Psychological Sciences. Sarah is an avid Los Angeles Lakers Fan, has an unhealthy obsession with her rescue greyhound George, and (travel permitting) spends her free time diving with sharks.
Sarah is an expert in volunteer involvement and volunteer management, formerly serving as Policy Manager for VolunteeringACT for nearly a decade. Throughout her time with VolunteeringACT Sarah played an instrumental role in delivering projects of local and national significance. Sarah is a passionate volunteer, as the President of the Youth Coalition of the ACT, a Telephone Crisis Supporter for Lifeline Canberra, and as a Research and Policy Volunteer for the Coalition for the Protection of Greyhounds.
---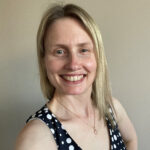 Kylie Hughes
Communications Manager
As Communications Manager, Kylie leads Volunteering Australia's communications team to advance volunteering in the Australian community.
Kylie has extensive experience working in communications and marketing roles in the for-purpose sector as well as local government. Throughout her career she has developed a strong interest in policy, advocacy and research, and enjoys the challenge of presenting technical information in a concise, accurate and user-friendly manner. Kylie holds a Bachelor of Arts majoring in journalism and public relations at Deakin University.
---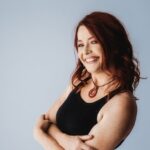 Anna Lee
Communications Officer
Anna joined Volunteering Australia as a Communications Officer in January 2022.
With an extensive background in Digital Media Production and a passion for social media for social change and documentary making, Anna provides us with media knowledge and creative expertise for our social media platforms.
Anna is an alumna of the University of Canberra and holds a Bachelor of Media Arts and Production. She also has creative interests in music, art and dance.
Anna is an advocate for women and children and spent several years volunteering as a president for a non for profit women's group in Canberra, providing wellbeing support to women through connection and creative initiatives.
---
Jack McDermott
Policy Officer
Jack joined Volunteering Australia in July 2021 as a Policy Officer. In this role, he contributes to Volunteering Australia's current policy and advocacy work on mental health, disability, emergency management, rural volunteering, and youth volunteering. Jack graduated from the Australian National University in 2020 with a Bachelor of International Relations (Honours) and a Bachelor of Arts, majoring in Political Science.
---
Heba Al Adawy
Policy Officer
Heba Al-Adawy is a Policy Officer (part-time) at Volunteering Australia. She is also a PhD candidate at the Coral Bell School of Asia & the Pacific at Australian National University. Her previous degrees are from Mount Holyoke College (USA) and the University of Oxford (UK) respectively. Her research and policy portfolio at VA includes: volunteering in the aged care sector; informal volunteering within culturally and linguistically diverse communities, and indigenous forms of volunteering in Australia.
---
Lou Malfone
Finance Manager
Lou joined Volunteering Australia as Finance Manager (part-time) in February 2021. Lou is a commercially focused professional senior finance and business executive with over 35 years' experience in organisational financial and management report building and delivery. In addition, Lou's roles incorporated, tax, advisory, corporate services multifunctional disciplines, HR, procurement, projects & contracts, and ICT management.
Lou has successfully managed internal and external stakeholders, advised on business growth strategies, restructure/transformation and delivering commercially critical financial services to complex highly geared businesses, including, multi-site retail operations, property investment entities, growth building and construction companies and complex large service delivery organisations.
He brings to VA a genuine passion in volunteering which stretches 45 years, starting as a 15-year-old cooking bacon and egg rolls at the local soccer grounds and has continued throughout his life. His other passion is soccer (football) which combined his love for the world game and volunteering as a representative coach, referee, and administrator.
---
Maddison Dorin
Administration Officer
Maddie joined Volunteering Australia in July 2021, formerly working for VolunteeringACT since January 2020. Prior to working in volunteering peak body organisations, Maddie worked in retail finance and bank management. During adolescence she was involved in volunteering in a zoo, prior to being employed there.
Maddie is also currently studying HR Management as she is passionate about business operations; specifically ensuring that staff have the correct frameworks and support networks in place to be the most efficient, motivated, and to feel the safest that they possibly can.
---
Volunteer Team
Currently, Volunteering Australia's volunteer team consists of the following roles:
Research and Policy Analyst
Evidence Bank Curator