Resources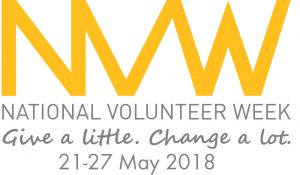 Volunteering Australia is proud to hold National Volunteer Week every year. The official hashtag for National Volunteer Week is #NVW2018.
Resources are available for download if your organisation would like to personalise their National Volunteer Week marketing materials. Please check this page regularly to access additional resources:
If you have any questions, please do not hesitate to contact marketing@volunteeringaustralia.org or 02 6251 4060.